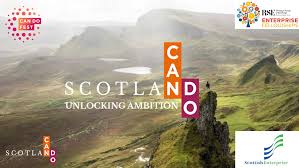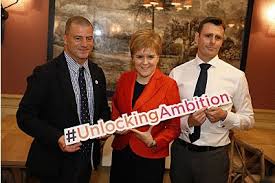 Selected as one of Scotland's most talented, innovative and ambitious entrepreneurs…
We are thrilled to announce that Debbie Wake and MyWay Digital Health have been chosen as part of the Scotland CAN DO Unlocking Ambition Challenge.
We are one of the first 20 candidates recently announced by the First Minister, who have been selected by a panel of entrepreneurial judges to participate in the Unlocking Ambition Challenge.   The Unlocking Ambition Challenge is backed by the Scottish Government, alongside academic, third sector and private sector partners.   It provides access to a £4 million support fund and support from Scottish Enterprise, Entrepreneurial Scotland, the Scottish Investment Bank and the GlobalScot Network, alongside partnered organisations.   The aim of the programme is to support the expansion of high-potential Scottish enterprise and encourage their international growth.   Over the course of 12 months, the selected organisations will receive funding, world-class entrepreneurial mentorship and incubation from partnered organisations to accelerate their business and encourage international growth.
Our selection identifies us as a high-potential and innovative business that can make a sustainable difference in Scotland and elsewhere, and will help us continue our work to develop our existing services and support our continuing expansion.