MyWay Digital Health is an exciting new University of Dundee spin out company aiming to:
Expand the success of the My Diabetes My Way digital health platform beyond Scotland, where it currently has over 40,000 registrants
Help patients manage their own condition and to develop further innovative and cost saving digital health solutions
Background
The company has several decades of experience in clinical care and infomatics spanning data integration, digital health service delivery, education and academia, enabling the development of award winning and nationally implemented systems.
Approach
Our approach is to deliver innovative patient self-management solutions whilst enabling data linkages across sectors and supporting data transparency and analytics for the healthcare sector. Our products are developed with input from clinicians, technicians, data experts and patients. All our products undergo extensive user testing and evaluation to demonstrate their clinical impact.
Goal
Our goal is to transform diabetes care globally through low cost population-based solutions that deliver data driven knowledge and advice to patients and health care professionals thereby improving care, saving lives and saving money.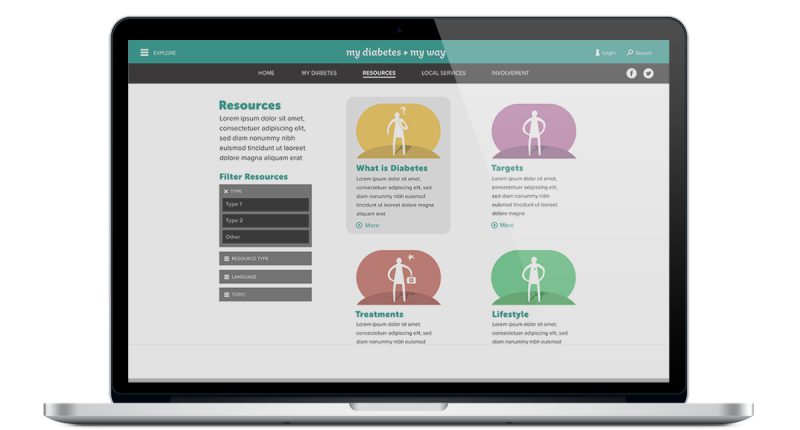 My Diabetes My Way is our flagship product. It is a multi-award winning online self-management platform for people with diabetes. It has links over 100 peer-reviewed multi-media educational and e-learning resources as well as containing:
Electronic health record access
Patient self-management decision support with data-driven tailored advice
Personalised care planning documents
Personalised care quality reporting
Patient goal-setting tools
Communication tools using secure messaging and peer discussion groups
Remote glucose monitoring data linkage
External social media channels
Responsive and accessible web/mobile platform design
MyWay Digital Health is multi-award winning and is being supported by a number of organisations.