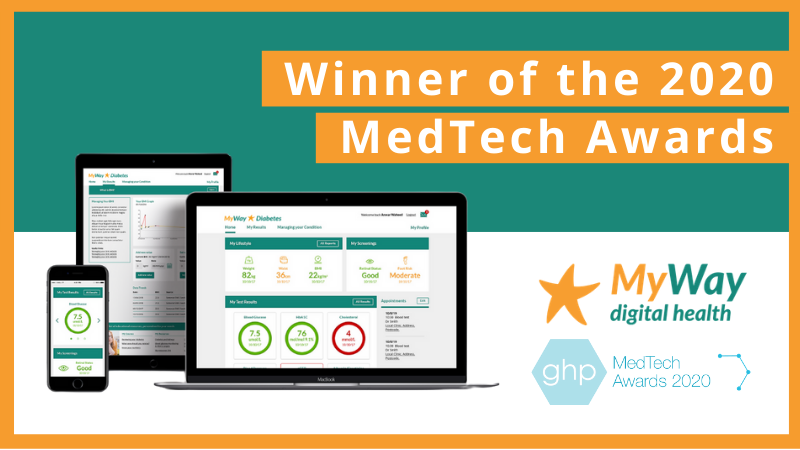 GHP News has announced the winners for the 3rd annual MedTech awards, formally known as the GHP Technology Award. Winners are chosen from those working hard in the Medical Technology field as it becomes even more innovative and advanced. MyWay Digital Health was shortlisted and now has gone on to receive an award from GHP News' annual MedTech Awards.  
GHP is a global information sharing platform & a multi-disciplinary members community. Established to enhance communication networks & collaboration across all themes and disciplines within 3 main categories; Human, Animal & Environmental Health 
Medical technology, also known as 'MedTech', is intended to improve the quality of medical care we receive through earlier diagnosis, less invasive treatment options and reduction in hospital stays and rehabilitation times. MedTech includes and is not limited to: Medical Devices, Information Technology, Patient Portals, Implant Technology, Orthopaedics, Telemedicine and Mobile Health. 
During the coronavirus pandemic, the true importance of medical technology has been seen as companies stepped up their efforts to help doctors and nurses treat patients directly. Therefore, the success the Medical Technology Industry has had in the past few, and quite difficult, months is undoubtable. 
MyWay Digital Health would like to thank the wider team for their continued hard work and efforts in bringing innovative MedTech which can potentially change people's lives all around the world.