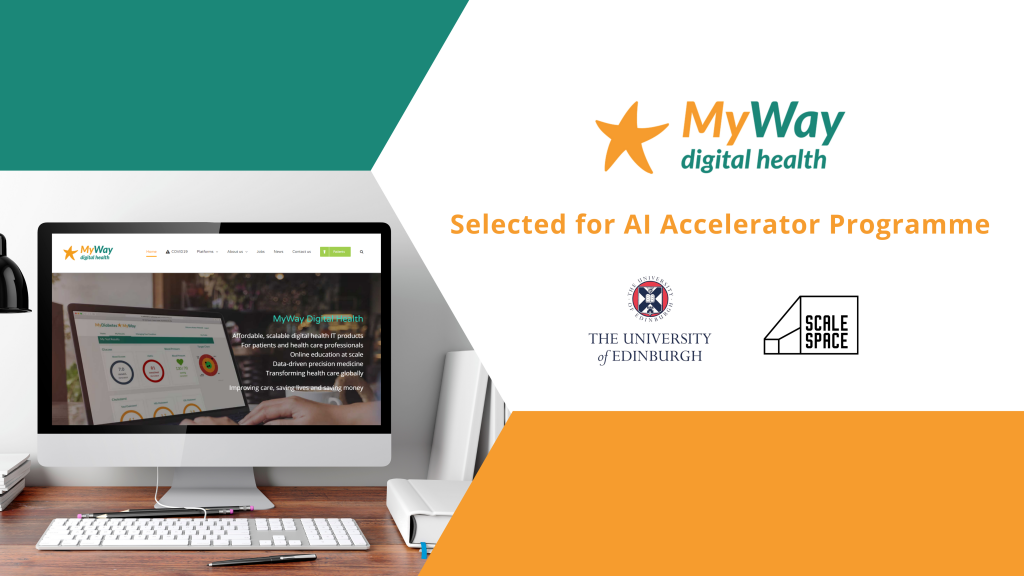 MyWay Digital Health has been selected out of 86 applicants worldwide for the AI Accelerator program based at the University of Edinburgh's Bayes Centre, in partnership with Scale Space. 15 Pioneering start-ups selected from which there are 6 health tech start-ups.
AI Accelerator Programme is designed to accelerate the best AI start-ups to scale globally within a short timeframe and aims to attract disruptive scale-ups that apply AI with high-growth potential while helping them grow into world-leading companies.
The university is home to the largest centres for computing science and informatics in Europe.  The Bayes Centre is the University of Edinburgh's home to world-leading expertise in AI. Scale Space is backed by Blenheim Chalcot, the UK's leading digital venture builder and has partnered with Imperial College London to launch the first physical site in White City, London.