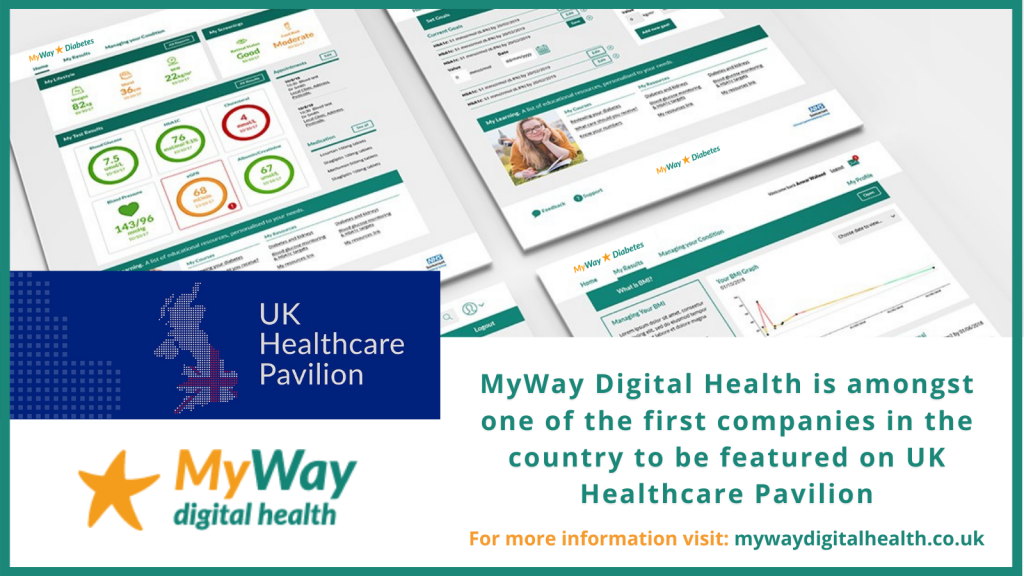 MyWay Digital Health is delighted to be featured on the UK Healthcare Pavilion.  A first of its kind virtual platform that showcases the very best of UK healthcare and life sciences.
The UK Healthcare Pavilion is a unique partnering platform helping overseas customers discover, connect, and innovate with the UK's thriving healthcare and life sciences sector. With aspirations for cross-border collaborations that can realise large scale impact in response to local and global health challenges.
The platform was created out of a need to provide a single front door showcasing the strengths of UK healthcare and life sciences. The mission is to provide overseas buyers looking for UK solutions with a simple, insightful way to identify and engage UK industry and healthcare organisations – and to support UK-based medical device, diagnostics, and digital health exporters looking to engage customers around the world.
The UK life science sector is world renowned. Consisting of 6,300 businesses and employing well over 250,000 people, it is an industry built on innovation, pioneering the latest therapies and treatments through cutting-edge research and partnerships with the world's largest single payer health system, the NHS.
Also listed are the UK's most prestigious private healthcare providers, highlighting why millions of people each year choose the UK as the place to access world class healthcare treatment.