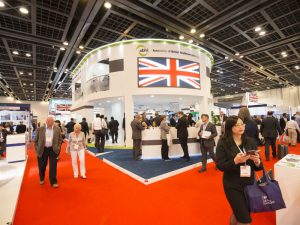 MyWay Digital Health is one of the UK digital health technologies that is being showcased at the Arab Health 2019, which will take place in Dubai from 28 – 31 January.
The annual conference and trade show has been taking place in the Middle East since 1975 and attracts health industry representatives from around the world. Arab Health has said that more than $778m worth of business was generated by exhibitors at last year's show.
This year the UK Pavilion – organised by the Association of British HealthTech Industries (ABHI) – will highlight a range of ground-breaking UK digital health technologies, reflecting the digital revolution taking place across Britain.
This is a fantastic opportunity to showcase our multi-award winning MyDiabetesMyWay online platform and smartphone app to the global market. A great way to start 2019!