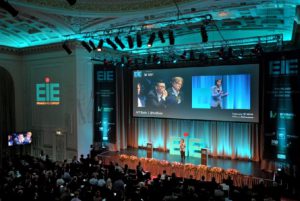 MyWay Digital Health is one of nine start-ups that has been selected to deliver an extended pitch at a major tech event taking place in Edinburgh later this month.
Engage Invest Exploit (EIE) is a technology investor showcase, with its annual conference featuring Scotland's "most promising innovative, data-driven high-growth companies, seeking funding from seed to series A".
It has been a springboard for more than 350 firms, who have gone on to raise in excess of £650 million and include fashion app Mallzee and immersive audio company Two Big Ears.
EIE is in its 11th year, and 2019's event on 24 April at McEwan Hall will see 50 high-growth potential tech firms pitching for investment.