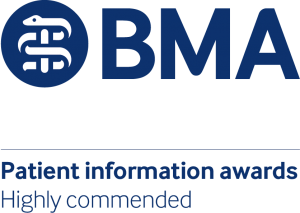 Our diabetes eLearning course have been highly commended at this year's BMA Patient Information Awards. We currently have 6 QISMET accredited diabetes courses that are available for patients, including:
My Type 2 Diabetes: The Online Education Course
Growing up with Type 1 Diabetes
Understanding Type 1 Diabetes
My Gestational Diabetes: The Online Education Course
Considering an Insulin Pump
My Insulin Pump: The Online Education Course
The BMA patient information awards (PIA) were established in 1997 to encourage excellence in the production and dissemination of accessible, well-designed and clinically balanced patient information.
These awards aim to reinforce the BMA's commitment to support good educational practice and acknowledge new approaches and technologies intended for the public audience.
We were delighted that our courses were recognised by the BMA Patient Information Awards and we are in the process of developing new courses covering diabetes prevention and diabetes and mental health.