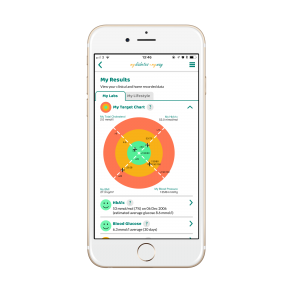 Our My Diabetes My Way app has been featured as one of the leading health and fitness apps in a blog on the Kumulos website. The chosen apps all have a high engagement and retention rate with consumers and describes what features each app offers.
The list includes some of the biggest health and fitness apps out there including Fitbit, MyFitness Pal, Calm and Couch to 5K so we're delighted that our MDMW app has also been featured.
The My Diabetes My Way app supports self-management of diabetes by giving patients access to their diabetes health records, allows home recording of data, access to educational resources and our eLearning courses.
It is currently only available for patients in Somerset and Scotland and can be downloaded on both the App Store and Google Play.